Low Income Car Insurance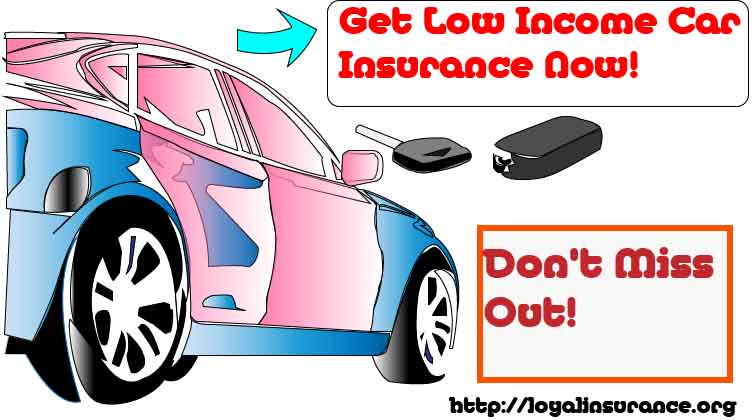 While the recession of 2008 might be a distant memory to many, some people are still in a tight economic pinch. Some families incomes have not gone back to pre-recession levels. This is in contrast to the top 1%, who have enjoyed a booming stock market, that seemingly hits new highs on a daily basis. Middle-class wages have remained even the last decade, even though the costs of goods and services has shot up considerably. Take automobile insurance rates. They have been slowly going up on average almost every year, due to high claim costs and a surge in distracted driving crashes.
For those of you that are not rich and are struggling just to get by, you need to cut costs wherever possible. If you drive an automobile, then you are going to need to get it insured as cheaply as possible. Securing low-income car insurance is possible if you put in place a good strategy and compare quotes to get the best deal. Get covered for as little as $29 per month at Loya Insurance online.
Raise your Credit Score and get Cheaper Insurance Rates
Prices for lower income auto insurance is usually higher than those rates charged to high-income earners. This is due to a lot of factors. One such typical issue that faces lower wage earners searching for coverage is bad credit. Insurers in recent years have been placing a greater emphasis on credit ratings to determine a person's risk and thus the premiums they pay. Credit scores less than 700 can expect to pay about 10% more for their ins policy. One of the best ways for consumers that earn less to get cheaper rates is to have a high credit rating. There are some simple things you can do to get a higher score. This includes paying your bills on time and reducing your credit card balances.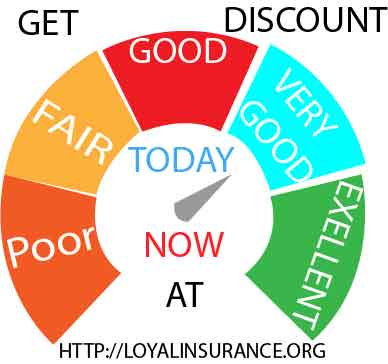 Your Income Affects Your Auto Insurance Rates
It's a frustrating stat, but those who make less than $52,000 per year pay higher premiums than those making over $100,000 annually. The workers who need cheaper car insurance costs the most are the ones paying higher premiums, than the wage earners who can afford to pay more. They say life is not true and you can see why from this example. If it sounds like discrimination then you have a valid point. The problem is insurers base rates on data. Those that earn less often take more risks while driving, like operating a car while intoxicated, than those in the higher income brackets.
Have you ever taken a close up look at an automobile insurance application? There are several questions that are related to a person income. Financial measurements are indeed used to calculate your insurance bill. It's just the plain, cold hard facts. Here are just a few of the questions that are asked when you apply for auto insurance coverage.
*  Your Annual Income 
*  If you Own your Home or Rent
*  Your Education Level 
*  Your Credit Score
*  If you are a salaried worker, paid by the hour or self-employed
If you have never applied for auto insurance before, you are probably shocked by all the personal questions asked about your private finances. Your might think these questions are not related at all to my driving abilities. Just because I make $40,000 per year does not make me a poorer driver than someone making $140,000 annually. Auto carriers use complex algorithms that factor in many things in order to serve you an auto ins quotation. Credit ratings and income play a big role. If you are frustrated about paying more, there are some simple steps you can take to get cheaper low-income automobile insurance.
The first thing is raising your deductible
Some insurers offer deductibles as high as $2,000. This can push your annual premiums down 15% or more. Another tip is paying your yearly bill upfront and in full. This can save you about 2%. Another great tip is to maintain a clean driving record and not get any driving tickets.
Get Cheaper Automobile Insurance Online
The last tip for lower income workers who need cheaper ins is to compare multiple rates online. This can save you hundreds and it only takes a few minutes. At sites like Loya auto insurance, you can compare up to ten quotes in about 4 minutes. The average savings is about $600. That makes a huge difference in a tight, fixed budget. Get low income car insurance online and save more today with direct